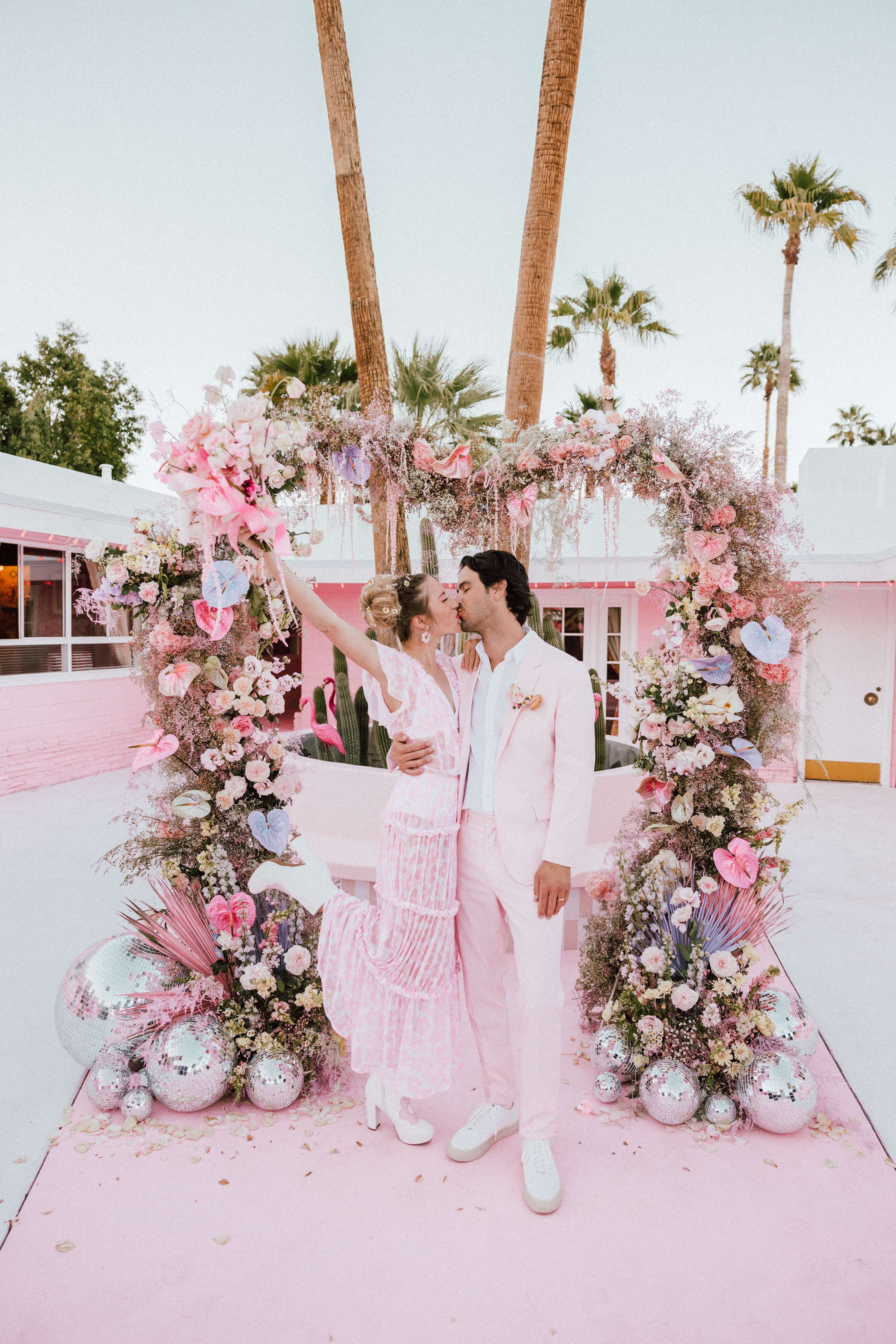 If you are a newlywed, a photographer or a wedding supplier and you would like to be featured on rocknrollbride.com or in the print magazine, we would love to hear from you
We favour real weddings over engagement shoots and styled shoots, but we do feature all three. Boudoir is generally not our bag but if you have something really amazing and unique then try us. We like to be proven wrong as often as possible!
REAL WEDDING SUBMISSIONS
We accept real wedding submissions from photographers, newlyweds or a wedding supplier involved in the day. We know you are as time-poor as we are so like to keep things as simple and straight-forward as possible. To submit your wedding drop us an email and include the following:
Images
♥ Between 10 and 20 low res images. Please include portraits of the couple and detail shots (the cake, centrepieces, decorations etc). If the submission is accepted we will then ask you to send the full gallery.
♥ Images can be sent attached to an email or linked to an external online gallery. If you would like submit via Dropbox please email a direct link to the folder itself rather than inviting us to a folder within Dropbox (as these can often be missed).
♥ Colour images are generally preferred over black and white.
♥ Images must not have watermarks on them. A photography credit will always be included wherever an image is published.
Information
♥ The couple's names, wedding date and location (there is no time limit on submitting, and it doesn't matter if you got married yesterday or three years ago, we'd love to see it!)
♥ A short paragraph or a few bullet points laying out why you think this wedding is perfect for Rock n Roll Bride and anything that makes it particularly stand out.
EDITORIAL SHOOT SUBMISSIONS
Due to the number of submissions we receive, real wedding stories are given priority for publication, but if you've done a shoot you are proud of, show us what you've got! To submit your wedding drop us an email and include the following:
♥ A link to high res, 300 DPI images. Dropbox, or a method where the link won't expire, is preferred.
♥ The list of suppliers involved (business name, IG handle and what they do) in of importance to be credited.
♥ A short paragraph or a few bullet points laying out why you think your shoot is right for Rock n Roll Bride and anything that makes it particularly stand out.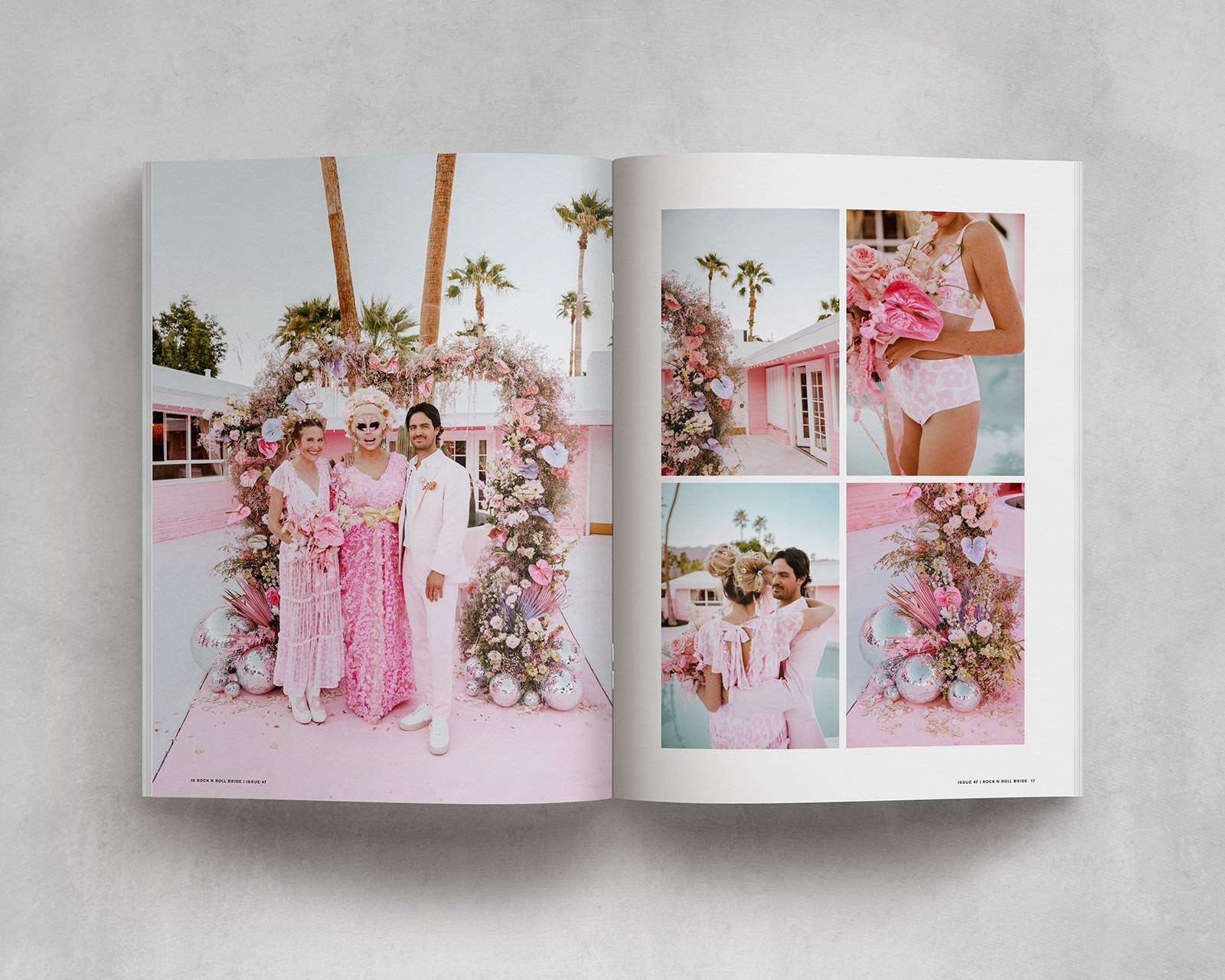 EXCLUSIVITY
Rock n Roll Bride will only publish weddings and shoots that have not been previously featured on any other wedding blogs or magazines. Please do not submit anything that is currently pending with another publication.
If your submission is successful and published, we are happy for you to submit it elsewhere afterwards. We only require to be the first to feature something. We do not expect the images to be held back for any specified period of time after our feature.
You are very welcome to publish the images on your own blog, website or social media but if they are picked up by another blog, magazine or publisher it may jeopardise your feature with us.
COMMONLY ASKED QUESTIONS
What can I submit?
We primarily feature real weddings, however we do publish a very limited number of editorial and engagement shoots. You can also pitch an idea to write an article for the magazine!
How do I submit?
Email magazine@rocknrollbride.com with 10-20 low res images and a brief overview of the wedding/ shoot. If your submission is accepted we will send you all the information on what we need for the feature.
I would prefer to be featured in print. How do I go about this?
While we will make the final decision on whether a feature is placed in print or online, you are very welcome to let us know if you have a preference and we will take it into account.
Can I send my submission to another blog or magazine?
We require FIRST SHOWING EXCLUSIVITY of all our real wedding featuring, meaning it can not have been published on another wedding blog or magazine. There are some very rare examples when we will bend this rule so do please be honest if it has been submitted or featured elsewhere before.
Will I hear back about my submission?
YES! You will hear back, usually within 2-3 working days, whether your submission is successful or not. If it isn't please don't take it to heart! We receive a huge amount of submissions everyday so unfortunately, we are unable to feature every single one. If you haven't heard back within a week, feel free to send a follow-up as it may have got lost in cyberspace!
How long does it take for a submission to get featured?
Our current lead time for publication is approximately 4-5 months for online features and 2 issues (4 months) for print features.
Can my submission be featured elsewhere after you've shared it?
Yes! We only ask to be the first place to publish something. After your feature has gone live you are welcome to submit it elsewhere.
Can I publish the images on my own blog and social media?
Yes, of course!
Who's permission do I need to submit a wedding?
Permission to be featured from both the photographer and the couple is imperative and the image copyright holder (typically the photographer) will be required to sign a permission form before we share any images. Please get permission from all parties before submitting a wedding or shoot. Weddings cannot be featured without the questionnaire filled in by the couple and the signed permission form.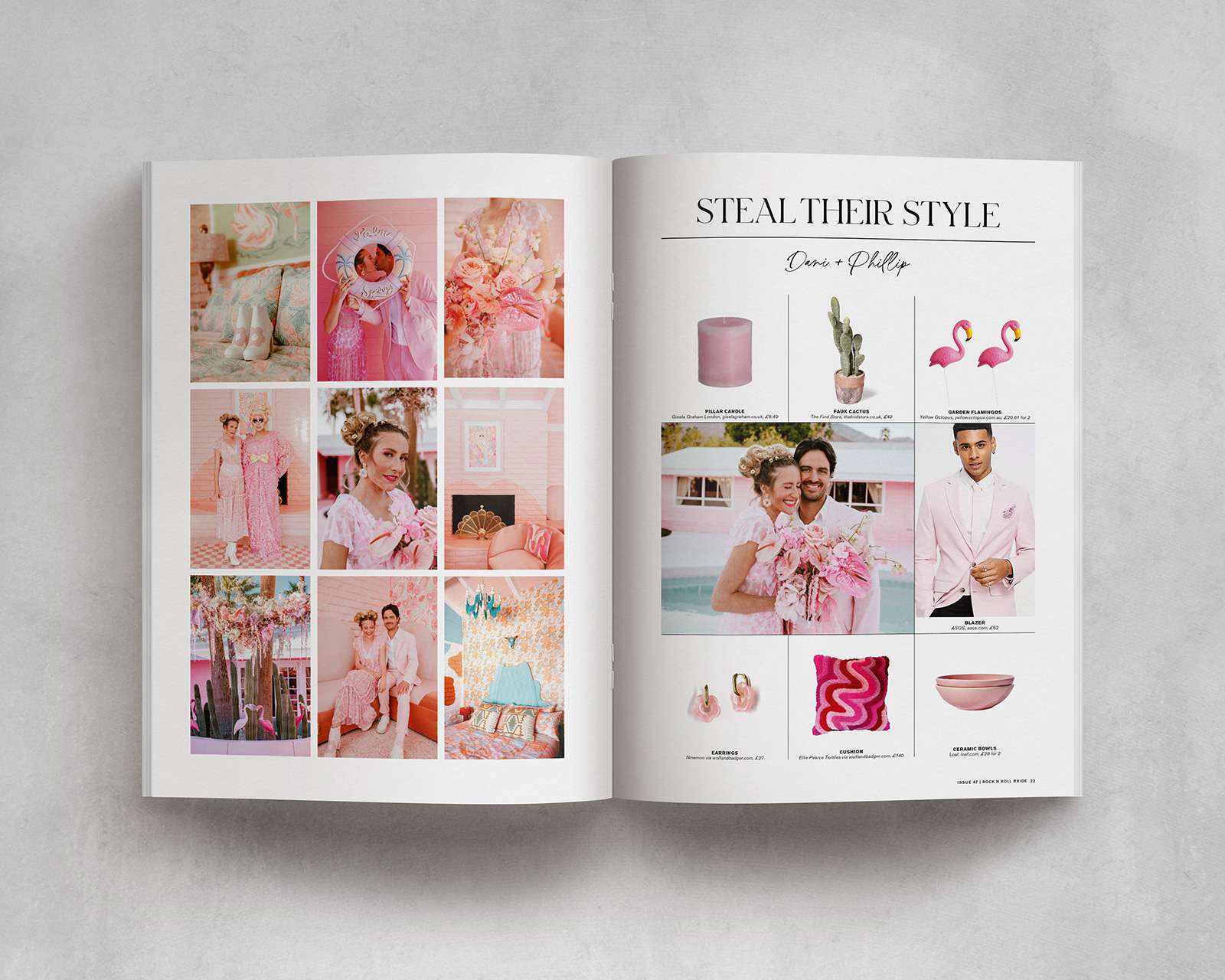 EXTRA FOR EXPERTS
Things we really love:
♥ Happy, smiley couples in love.
♥ Creative and beautiful portraits.
♥ Colour!
♥ Couples with attitude and a rockin' sense of style.
♥ Wicked, unique wedding details (cakes, centrepieces, flowers etc).
♥ Pets at weddings. The more the better.
Things we don't really love so much:
♥ Selective colour. Its not 1998 anymore.
♥ Dutch tilt. It makes us feel seasick.
♥ Over-processed, inconsistently edited photos.
♥ HUGE high res image files embedded into emails (just send us a link instead!)
♥ Weddings that are more about the STUFF than the LOVE. We want to hear about you!
♥ People that are rude or impatient. We will get back to you and if we don't, a polite nudge is the best way to get a response 🙂